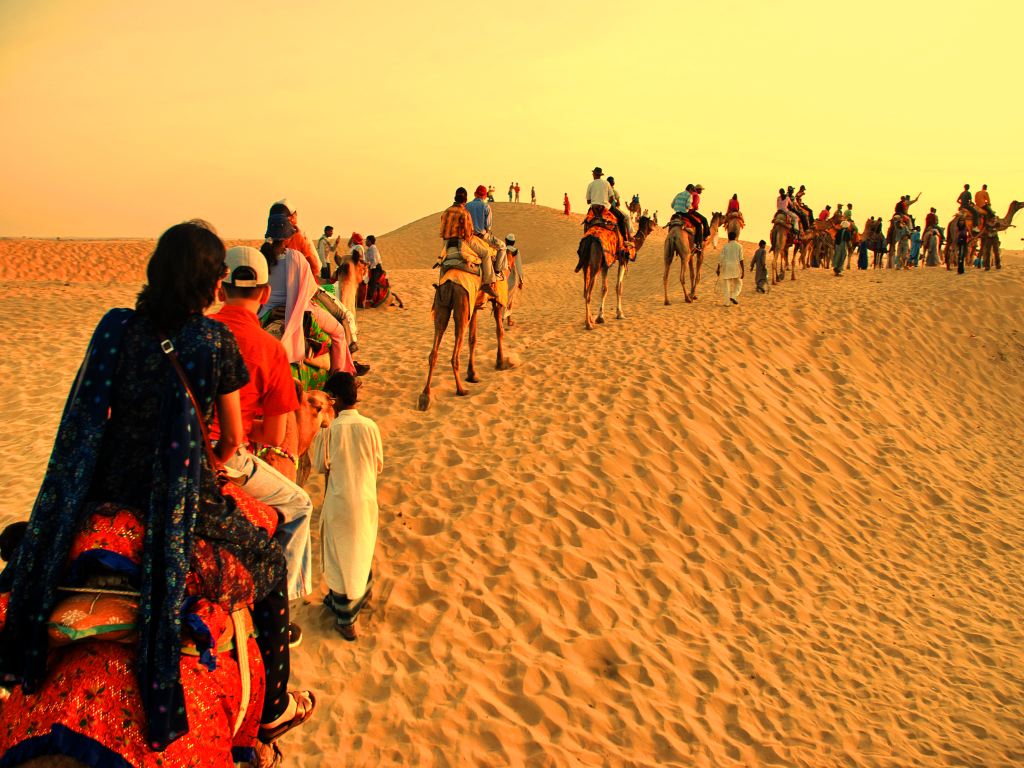 The dramatic and romantic desert fortress of Jaisalmer is an exotic city in Rajasthan's great the Thar Desert. "The Golden City" rose to prominence as a result of its position on camel trade routes. It's now most famous for the 12th-century fort and ornate "Havelis," fine merchant-built houses and pavilions in the city's medieval lanes. The surrounding Desert National Park offers opportunities to observe blackbucks, desert foxes, and chinkaras amid the rolling dunes, rugged crags, and waterholes.
Top Attractions in Jaisalmer:
1- Jaisalmer Fort
2- Longewala War Memorial
3- Kothari's Patwaon-Ki-Haveli
4- Tanot Mata Temple
5- Jaisalmer War Museum
6- Gadsisar Sagar Lake
7- Jain Temples
8- Desert National Park
9- Bada Bagh
10- Kuldhara Abandoned Village
Historic Havelis, a vast desert landscape and picture-perfect sand dunes make Jaisalmer one of the most charming destinations in India. Modern comfort melds seamlessly with medieval charm at The Gateway Hotel Rawalkot Jaisalmer. The hotel is the perfect vantage point to watch the Jaisalmer Fort change color from sunrise to sunset.