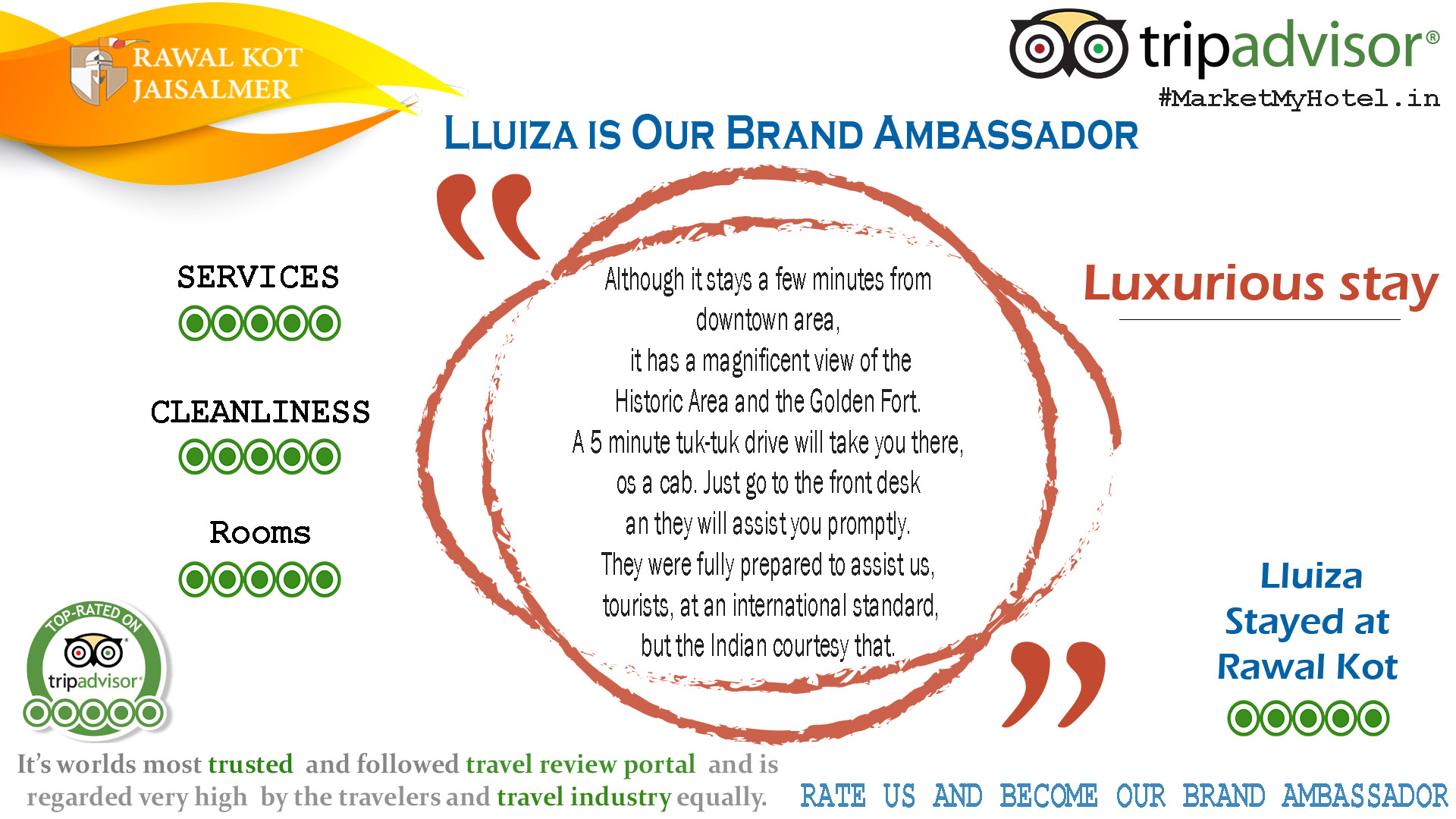 Review by one of the Guests
Lluiza Says:
Beautiful and great services
Although it stays a few minutes from the downtown area, it Read More: https://zurl.co/WaL0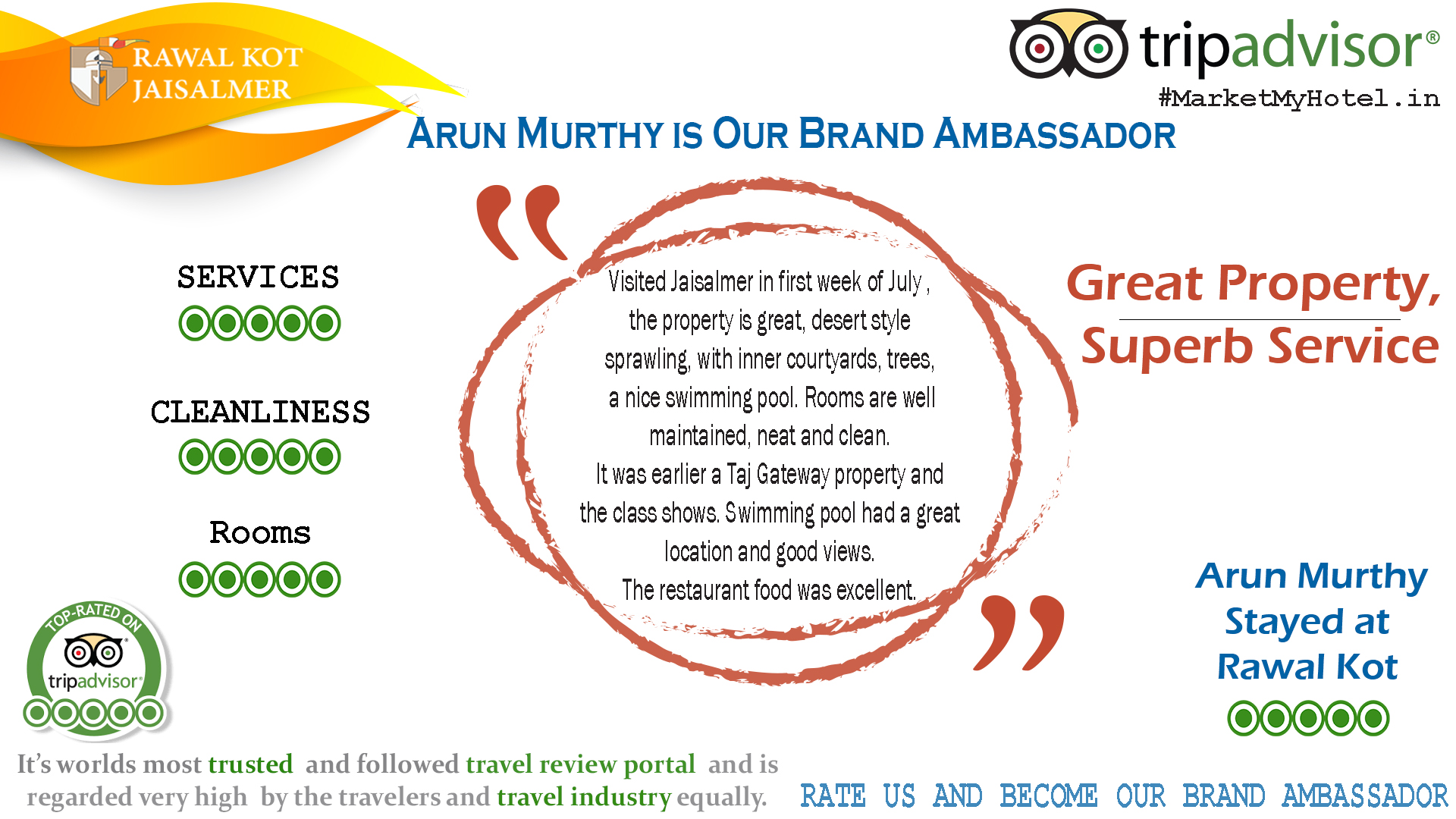 Arun Murthy is our Brand Ambassador for the Month of July.
Thank You, Mr. Arun Murthy, to be our Guest and for Precious Review on Hotel Rawal Kot, Jaisalmer.
Read More Reviews on Hotel Rawal Kot, Jaisalmer., on link Given below.
TripAdvisor:- //zurl.co/9rte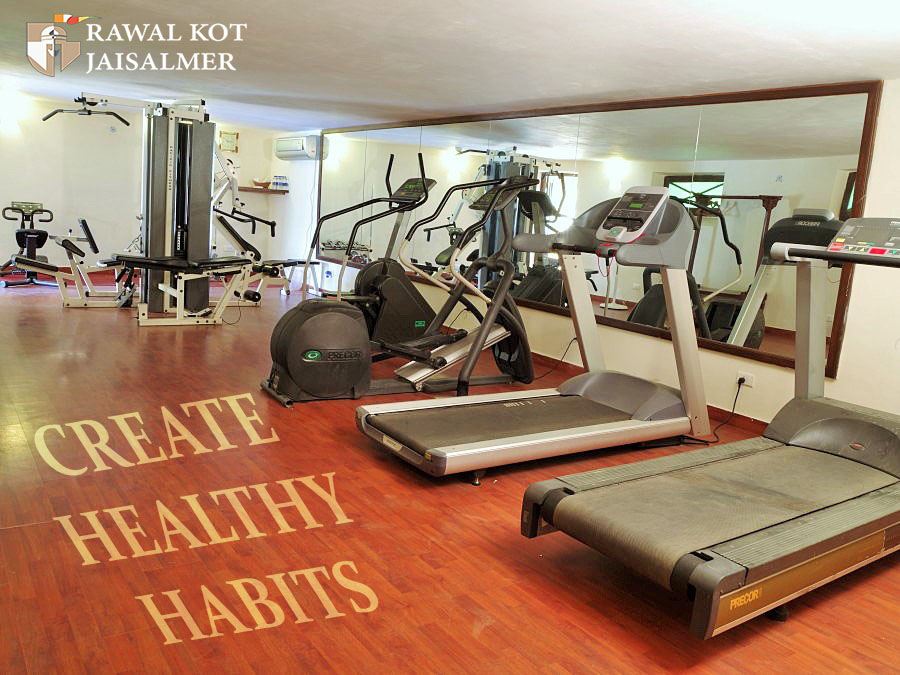 Each new day is a new opportunity to improve yourself, take it and make most of it. Stay Healthy Stay fit. The hotel provides a gym section so that your everyday routine doesn't get interrupted.