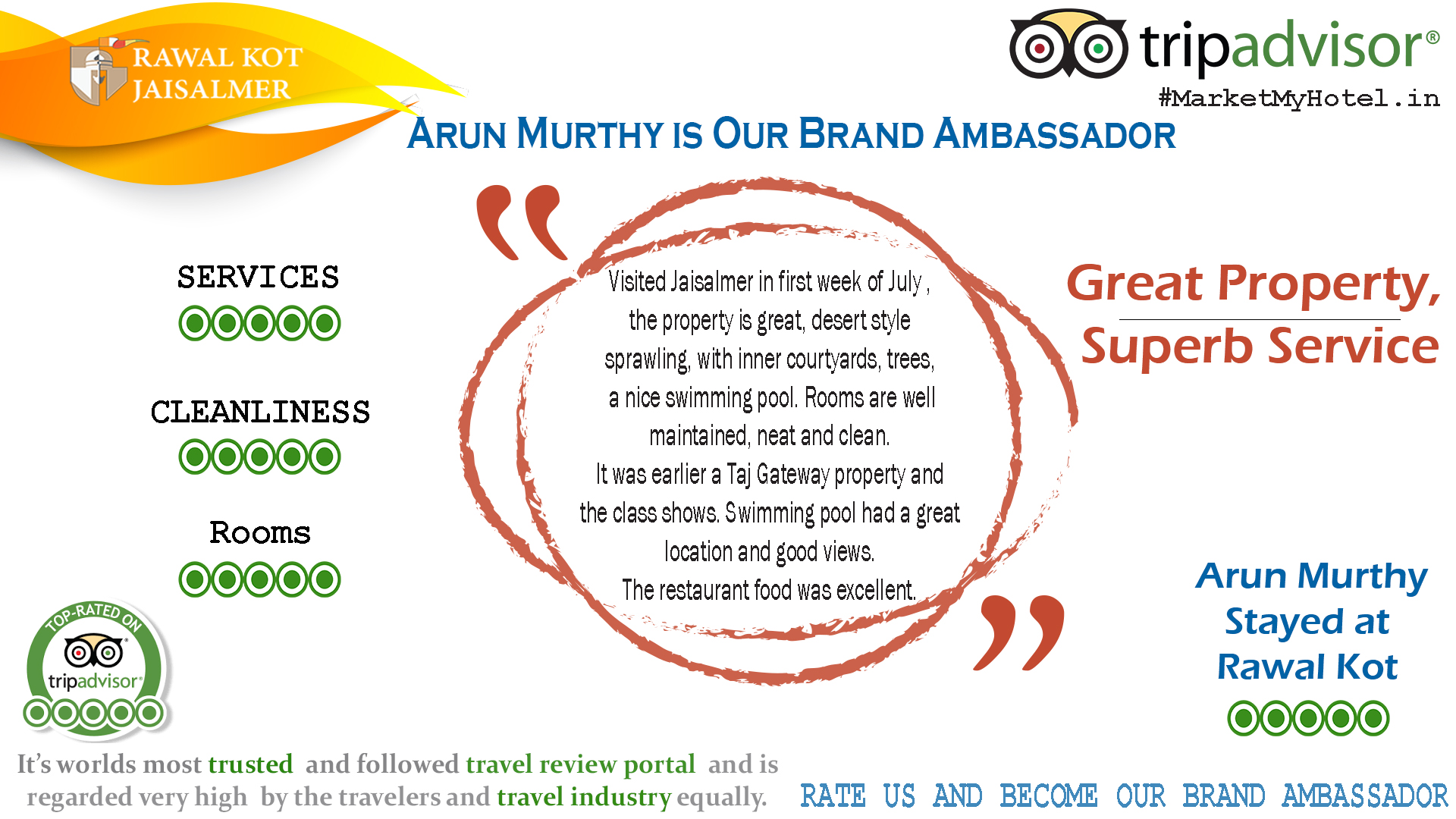 Arun Murthy is our Brand Ambassador for the Month of July.
Thank You, Mr. Arun Murthy, to be our Guest and for Precious Review on Hotel Rawal Kot, Jaisalmer.
Read More Reviews on Hotel Rawal Kot, Jaisalmer., on link Given below.
TripAdvisor:- //zurl.co/9rte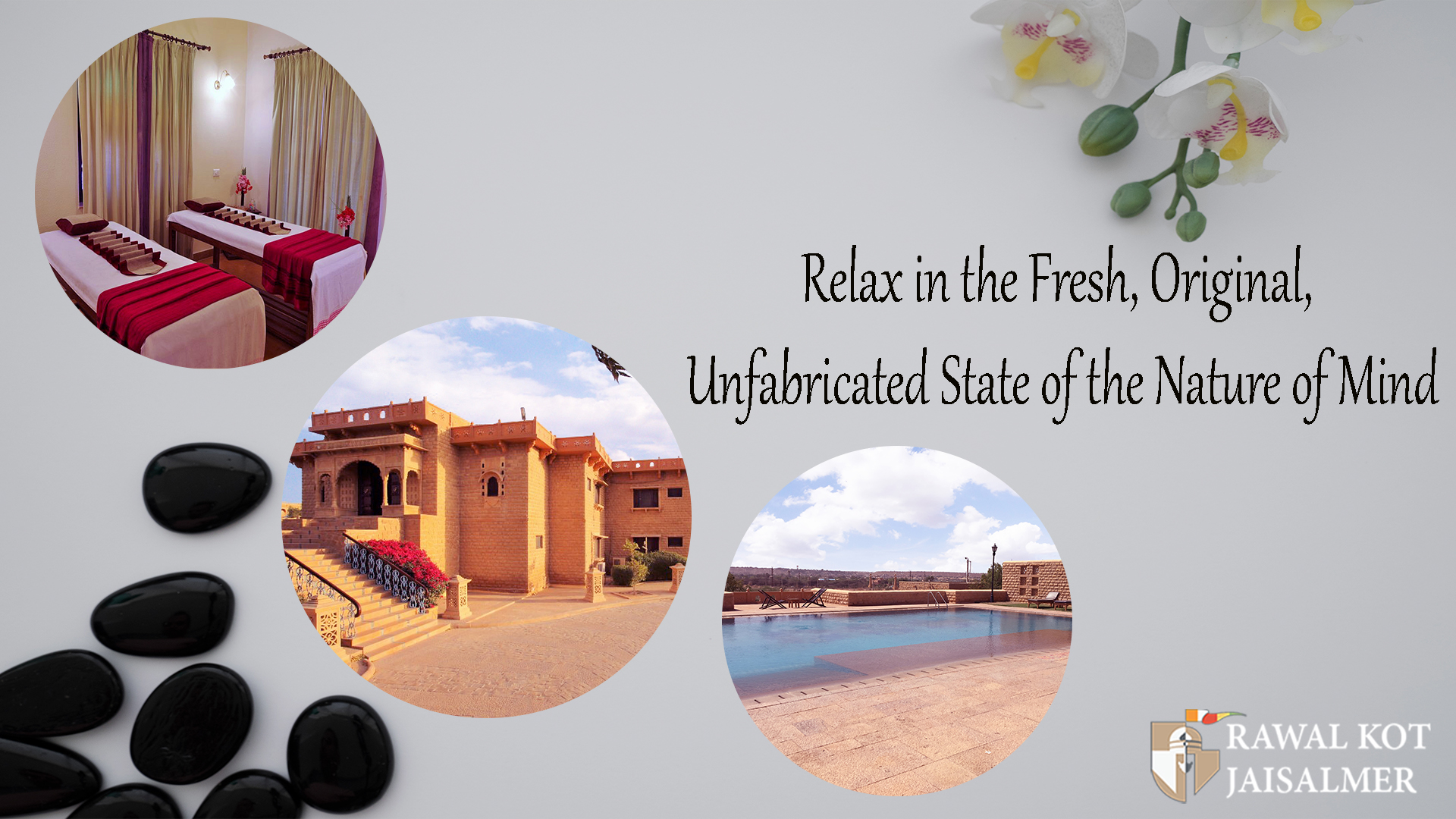 Relax in the Fresh, Original, Unfabricated stated of the Nature of Mind.
Hotel Rawal Kot Jaisalmer is the ideal choice for them who are looking for some relaxation time during The visit to Jaisalmer.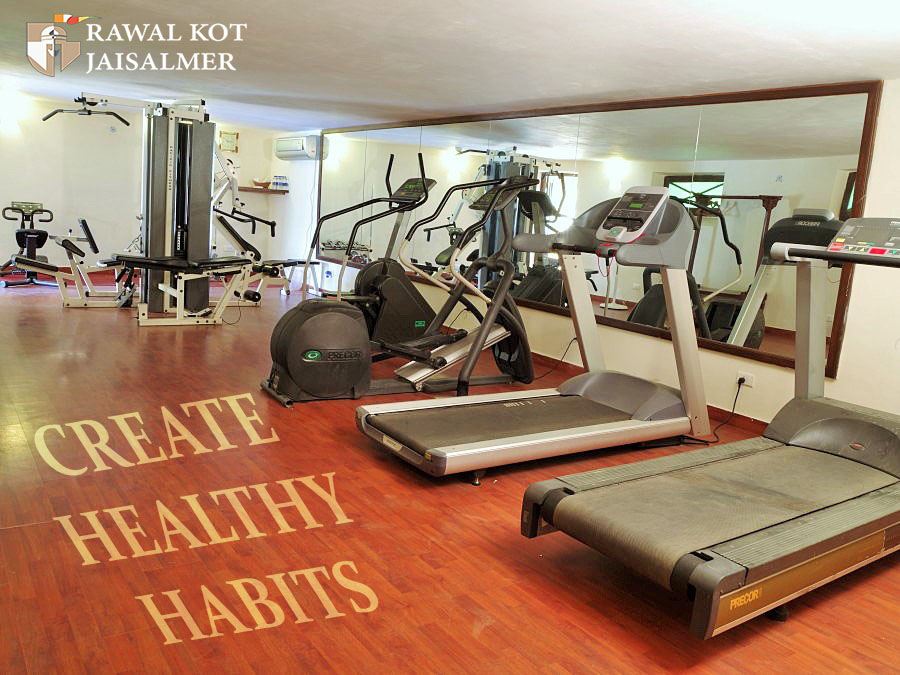 Each new day is a new opportunity to improve yourself, take it and make most of it. Stay Healthy Stay fit. The hotel provides a gym section so that your everyday routine doesn't get interrupted.