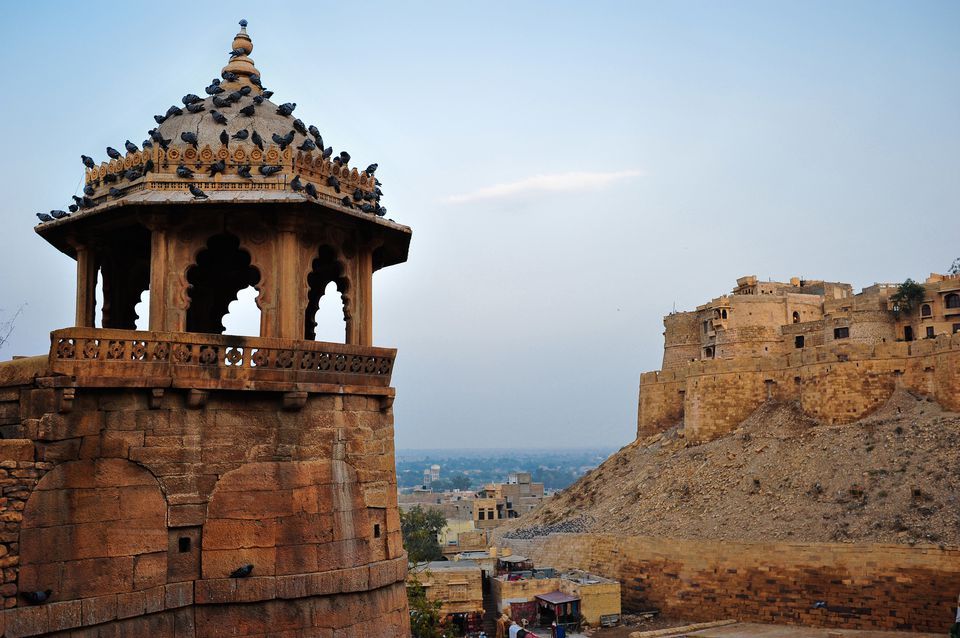 Jaisalmer is a princely state in the western Indian State of Rajasthan, in the heart of the Thar Desert known as the Golden City. It is distinguished by its yellow sandstone architecture. The "Queen of Thar" Jaisalmer is inarguably the best travel destination in Rajasthan. The town stands on a ridge of yellowish sandstone and is crowned by the ancient Jaisalmer Fort. This fort contains
a royal palace and several ornate Jain Temples. Many of the houses and temples of both the fort and of the town below are built of finely sculptured sandstone. It is the largest district of Rajasthan and 3rd largest district by territorial region in the country,
hugged on the west & south-west by the Pakistani Border. Tourism is a major industry in Jaisalmer. It is one of the most
peferred event- organising destinations in Rajasthan. Roadies, Balika Vadhu, Maharana Pratap, and several movies were also been shot in various location and hotels of Jaisalmer. The city's most prominent landmark is the Jaisalmer Fort, also called Sonar Qila (Golden Fort). Unlike most other forts in India, Jaisalmer Fort is not just a tourist attraction. It houses shops, hotels and ancient havelis (homes) where generations continue to live. Some of the attractions in Jaisalmer that you must visit are
Jaisalmer Government Musuem, Nathmal Ji Ki Haveli, Salim Singh Ki Haweli, Patwon ki Haveli, Mandir Palace, Jian temples of Jaisalmer, Gadisar Lake, Bada Bagh, Desert National Park, Kuldhara Etc. Desert festival of Jaisalmer is the most awaited and famous cultural and colorful events that dominate the sand of Rajasthan and camel races, turban tying competitions are also organized. It is held in the month of February every year in Rajasthan. The desert festival in Jaisalmer has showcased Rajasthani folk songs and dance so it is a very attractive festival for foreign tourists. The rich culture of the region is on display during this three day long festival. This is the best time to visit Jaisalmer to witness performing arts like Kalbelia dances and folk songs and music.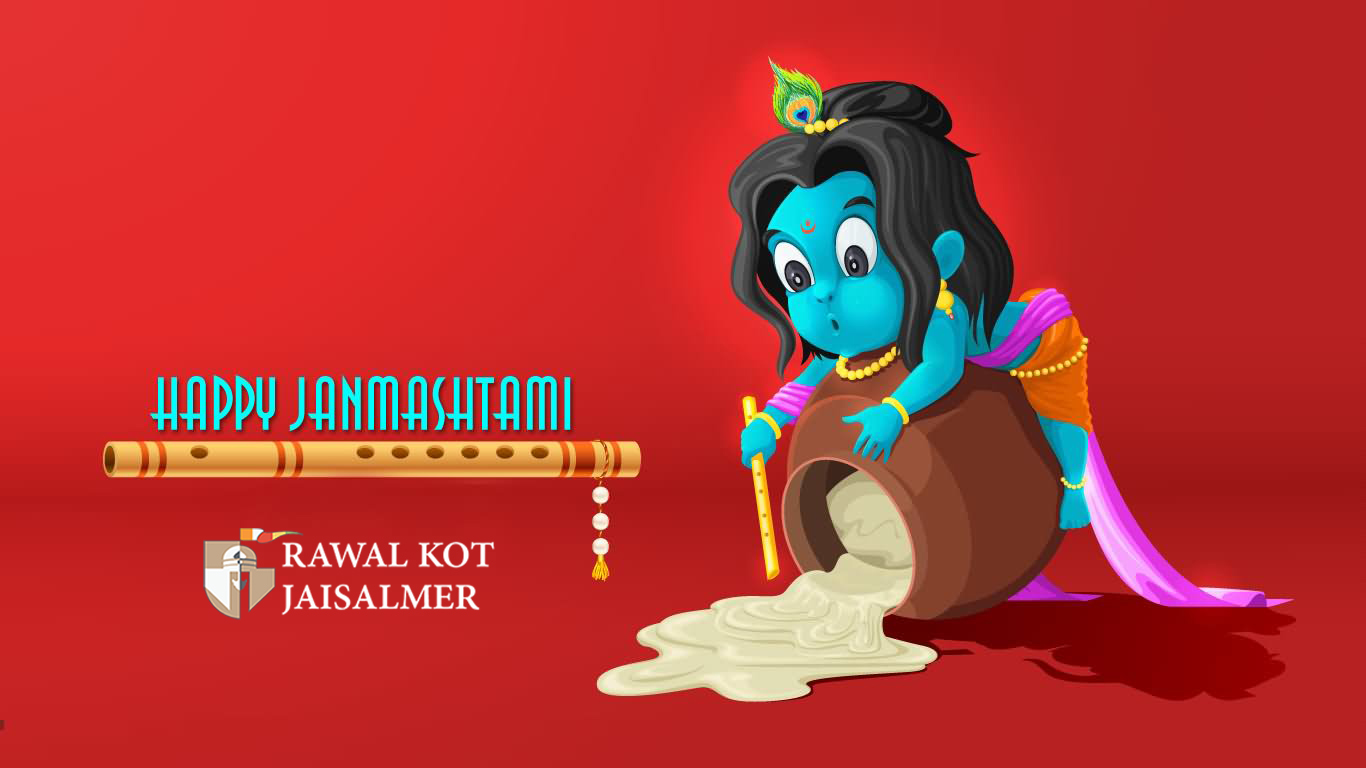 Krishna Janmashtami, also known simply as Janmashtami or Gokulashtami, is an annual Hindu festival that celebrates the birth of Krishna, the eighth avatar of Vishnu. It is an important festival particularly to the Vaishnavism tradition of Hinduism. Dance-drama enactments of the life of Krishna according to the Bhagavata Purana (such as Ras Lila or Krishna Lila), devotional singing through the midnight when Krishna is believed to have been born, fasting (upavasa), a night vigil (jagarana), and a festival (mahotsava) on the following day are a part of the Janmashtami celebrations.
Jai Shri Krishna! Happy Janmashtami! Radhe Radhe!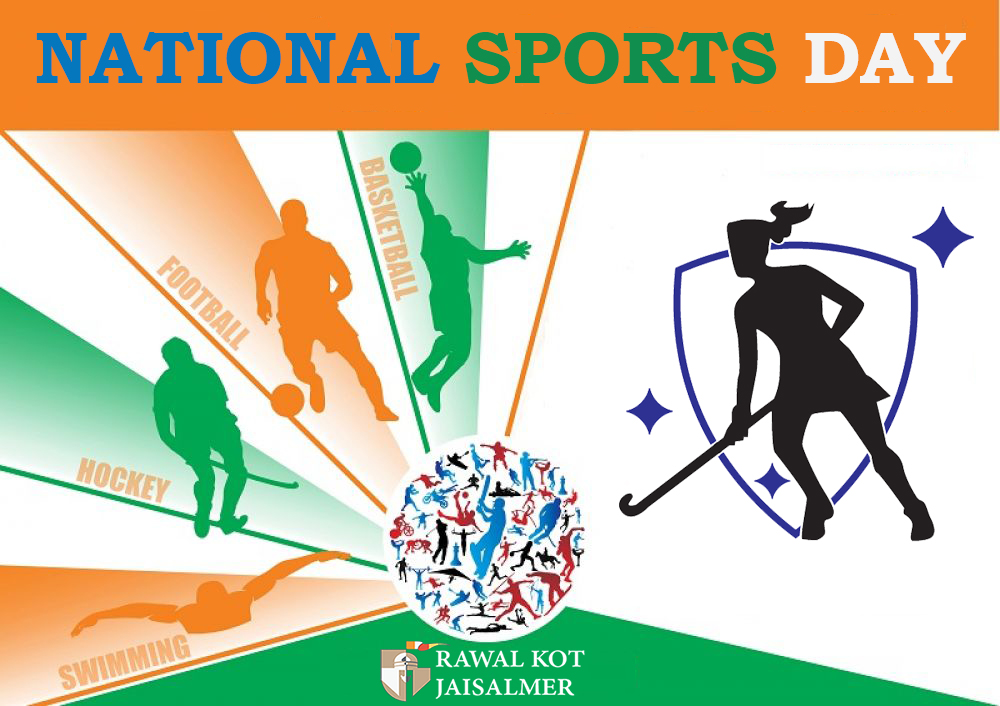 When people throw stones at you, you turn them into milestones
"Happy National Sports Day 2k18 "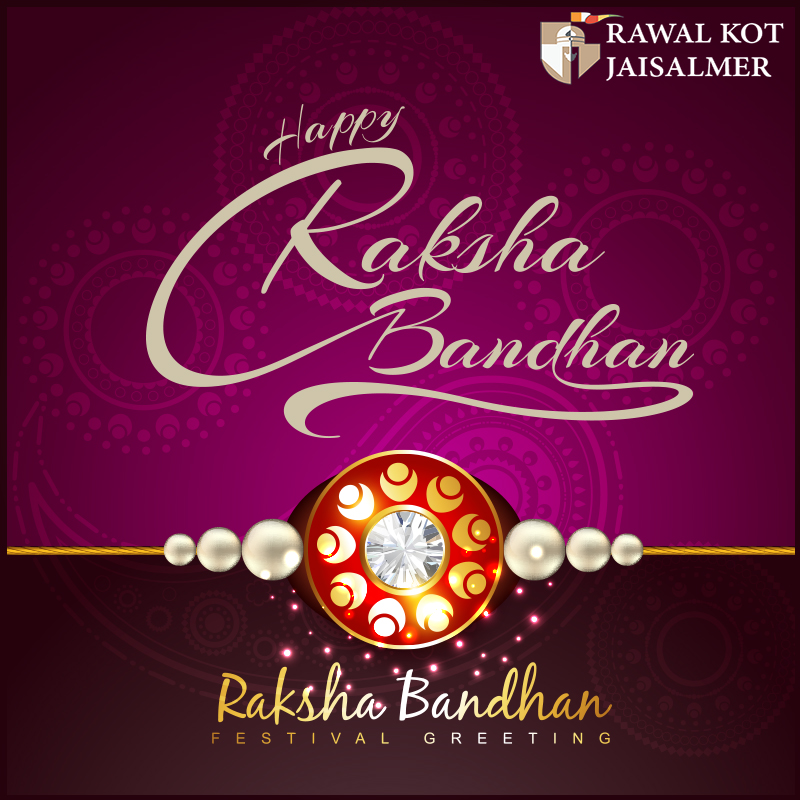 Warm Wishes to you All from Hotel Rawal Kot Jaisalmer !!
Happy Raksha Bandhan !!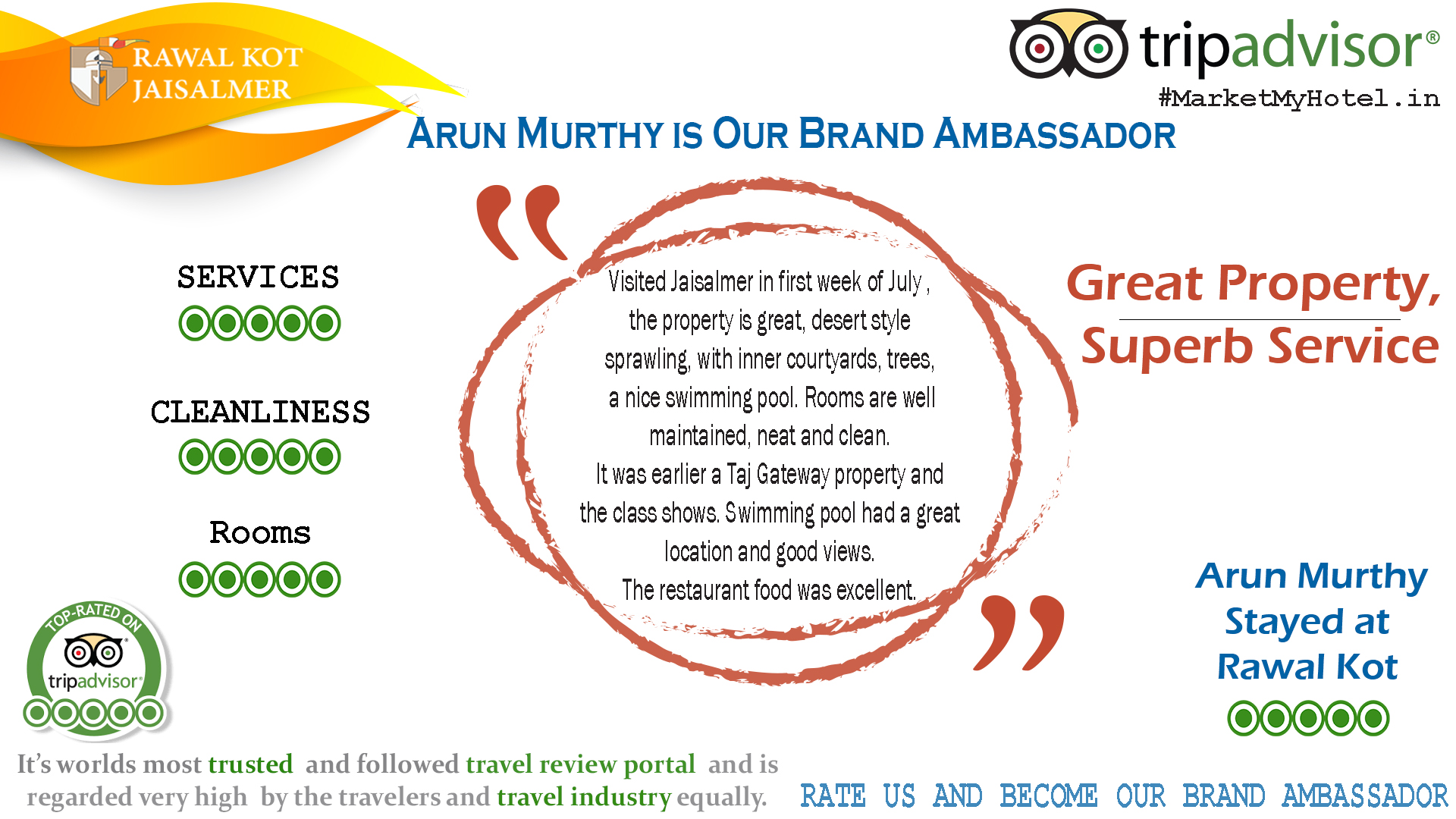 Arun Murthy is our Brand Ambassador for the Month of July.
Thank You, Mr. Arun Murthy, to be our Guest and for Precious Review on Hotel Rawal Kot, Jaisalmer.
Read More Reviews on Hotel Rawal Kot, Jaisalmer., on link Given below.
TripAdvisor:- //zurl.co/9rte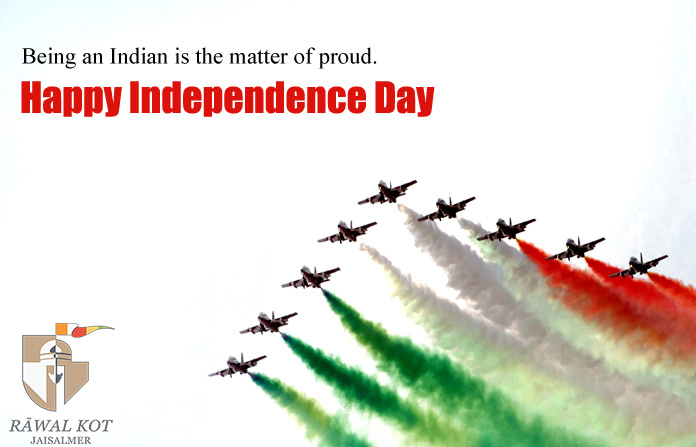 Happy happy independence day to all
Freedom in the Mind,
Faith in the words.
Pride in our Souls.
Let's salute the Nation on 72nd Independence Day!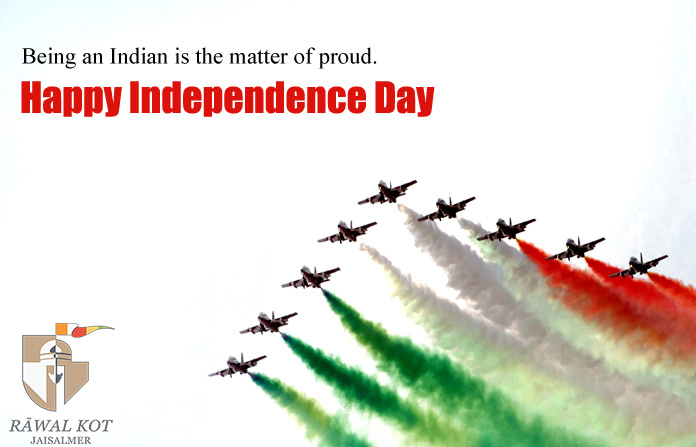 Happy happy independence day to all
Freedom in the Mind,
Faith in the words.
Pride in our Souls.
Let's salute the Nation on 72nd Independence Day!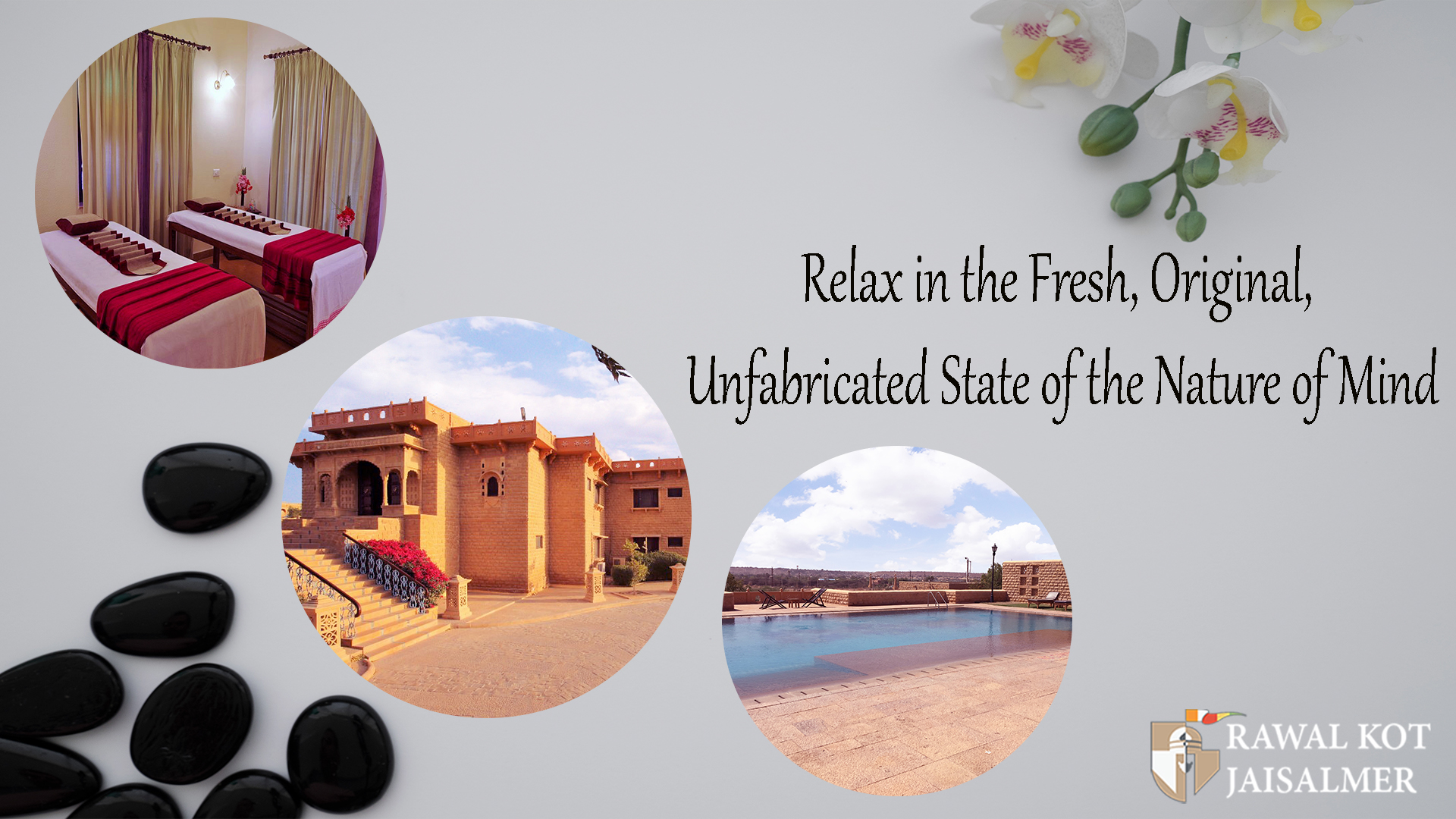 Relax in the Fresh, Original, Unfabricated stated of the Nature of Mind.
Hotel Rawal Kot Jaisalmer is the ideal choice for them who are looking for some relaxation time during The visit to Jaisalmer.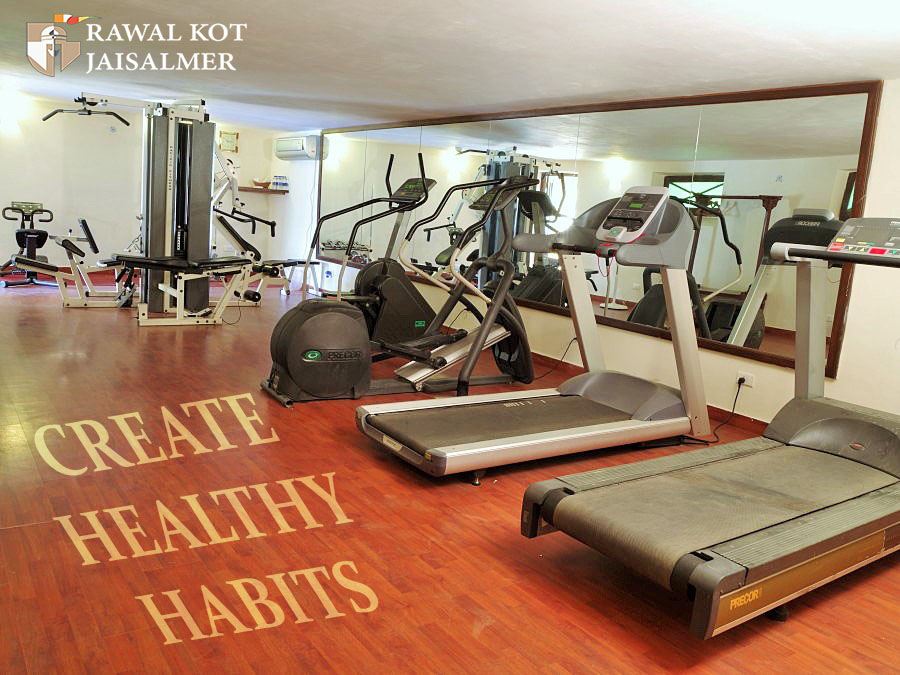 Each new day is a new opportunity to improve yourself, take it and make most of it. Stay Healthy Stay fit. The hotel provides a gym section so that your everyday routine doesn't get interrupted.